Wellspring Family Resource and Crisis Centre is excited to announce a new second hand store is coming to Whitecourt.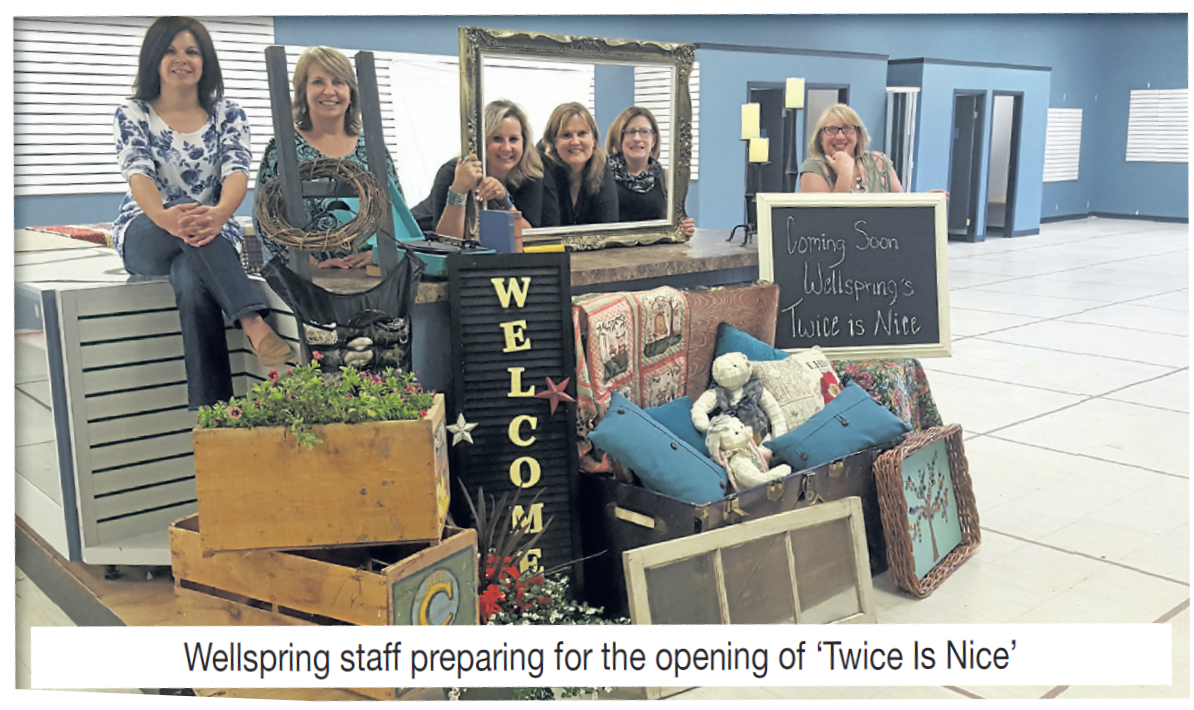 Wellspring's Twice is Nice will be opening in the Midtown Mall this fall
The store will sell second hand items ranging from clothing, household items, books, artwork and much more. Becky Wells, Wellspring's Executive Director, said that the new store will achieve two primary purposes:
Provide a much-needed stream of funds for Wellspring Family Resource and Crisis Centre and for the new services they hope to offer the community in the future
Offer an opportunity for both employment and volunteerism
According to Wells, Wellspring receives strong support from the community and Wellspring's Twice is Nice will be a valuable outlet for the goodwill. "Fortunately, we receive enough donations to support a retail outlet that will be open to all shoppers and serve multiple purposes," Wells added. "Our first priority is to ensure that our clients at the shelter receive what they need, both for their immediate crisis and for re-building their lives," Wells said. "We will continue to work in collaboration with other organizations in town who share the same goal to help a growing number of people in need."
Wellspring relies heavily on fundraising, and while their other annual fundraisers will continue, the store is projected to become an important stream of income.
The business will operate with a blend of both paid staff and volunteers. Once a full time store manager is hired, staff hiring will focus on people who need a stepping stone to move forward in their lives. Working at the store will provide valuable employment skills.
The store will also welcome the many volunteers who have expressed a wish to support Wellspring but who cannot easily be accommodated inside the shelter for privacy reasons.
"With our plan of blending both paid staff and volunteers, we can achieve both financial success and people success," Wells said.
The concept of the store has been in development for several months. "We have researched the operations and financial success of similar types of enterprises run by other shelters in Alberta and we are inspired by what they are able to give and do in the community," Wells explained.
Exclusively Inclusive
Wellspring's Twice is Nice is aiming to create a shopping environment that is inclusive, fun and appeals to a wide range of shoppers- those in need of a bargain and those looking for treasures.
For updates on the progress of the new store, please go to Wellspring's Facebook page. Coming soon will be a Wellspring's Twice is Nice Facebook page.